Welcome to KOA LIFE
Chat with the Founders, the Naven Twins
We've the NAVEN Twins
Hi tribe, we're Kymber & Lex, Founders of KOA LIFE. Ok, so you may be asking why we started a skincare brand and what makes us skin experts.
To give you some context, we're a serial entrepreneurial duo, specializing in building successful women's brands and KOA LIFE is our third company as Co-Founders. KOA LIFE started from a feeling of hopelessness dealing with our problem skin issues once we hit 35. 
Our skin changed from perfect to problem overnight which happens to 80% of women as they age. We're talking real problem skin. What we call "angry skin" covered in hormonal acne, rosacea, inflammation, and dark spots. Not only where these skin issues painful but they destroyed our confidence. We literally stopped dating, stopped being social, stopped speaking up and putting ourselves out there, and just plain stopped feeling good about ourselves. And make-up just made it worst and more irritated so the only option was to toughed it out and try everything and anything searing for a solution. 
…When we finally got fed up with doctor recommendations for chemical products that destroy the body and are KNOW TO CAUSE DISEASE, we decide to develop a natural solution ourselves. We partnered with one of the best female doctors in the industry, applied our business savvy, and launched KOA LIFE nourishing products. We're us and our team are 1000% all dedicated to research, development, education, and obsessed with all things been skin health. 
KOA LIFE's doctor-formulate natural products healed our skin.
…now at 40 and our skin is better than it's been in over a decade thanks to KOA LIFE!
We've now helped more than 400,000 women up-level their skin.Our products are now sold in Target, CVS, Macy's, Lazy Acres, IPSY, Boxycharm, Fab Fit Fun, Urban Outfitters, and more. And we've received thousands of reviews &
testimonials from happy customers which absolutely warms our heart!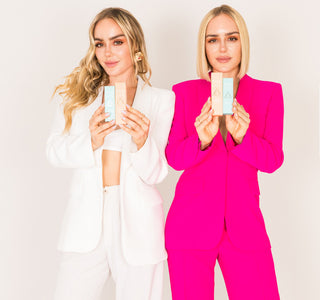 Skincare Gurus
Leading the Conscious Beauty Movement with natural skincare
Fashion Mavens
Designers of apparel brands NAVEN & nbd x NAVEN with Revolve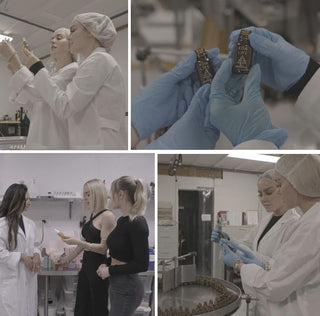 Our Mission
An empowered community: Create a community of empowered women who are strong mind & body. We believe beauty is strength; strong healthy skin & an empowered mindset. KOA means Warrior in Hawaiian and we're building a community of women who step into the world as beauty warriors.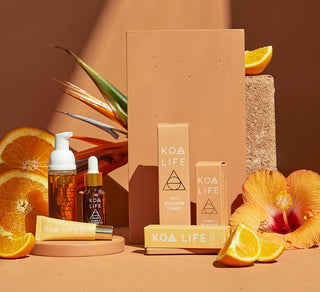 Our Commitment
The cleanest products: We're committed to using only top-quality plant-derived ingredients that are backed by science to heal the skin. Our formulas are vegan, sulfate, paraben, and cruelty-free.
Our Legacy
Creating strong women: Empowering teen girls in low-income areas & third world countries to create a future where they thrive through our partnership with the Girl Fund. We donate partial proceeds of each sale to this amazing organization that supports projects in education, healthcare, job skill training, and legal aid.