Welcome to KOA LIFE
Chat with the Founders, the Naven Twins
How it Began
KOA LIFE was founded by entrepreneurial twins duo, Kymber and Alexis McClay
a.k.a. the Naven Twins. After years of suffering from problem struggling with adult
acne and psoriasis that was not only painful but caused insecurity and dimed
their glow, Kymber and Alexis set out to find a natural solution that actually
worked. They decided to ditch chemical products that left harsh side effects
and go green. The twins spent over a year developing natural nutrient-dense
formulas with their doctor and labs that cured their skin issues and thus
developed KOA LIFE. Kymber, a beauty guru and designer, brought her wealth of
product knowledge and design to KOA LIFE. As a biohacker, Alexis infused her
health hacks into creating top formulas, utilizing the medicinal power of
plants to create the natural skincare brand. They are now on a mission to help
women get their glow back!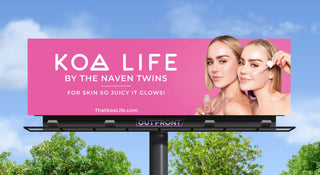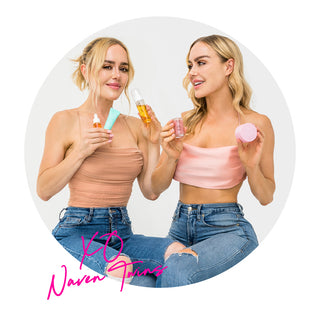 Meet the Founders, the Naven Twins.
"We're on a mission to give women their glow back inside and out, so as women we can step into the world in our full expression!"
-Kymber & Alexis McClay
A Bit About Us
We're the Naven Twins, an identical twin entrepreneurial duo in skincare
& fashion. We're Founders of NAVEN apparel, nbd x NAVEN  with Revolve,
and KOA LIFE skincare. Our apparel brands have a celeb following like the Kardashians,
Jenifer Lopez, Jessica Alba, Haley Baldwin, and more and has sold to hundreds
of stores including Neiman Marcus, Sak's off Fifth, Bloomingdale's, Revolve,
Urban Outfitters, and many more. Through our work in fashion philanthropy as
women's social activists, we've been awarded at Tribeca Disruptive Awards and
spoke at Forbes Women's Summit. In 2020, After years of suffering from problem
skin, with our doctor, we developed KOA LIFE as a safe daily natural alternative
to chemical products. We're on a mission to make natural nourishing skincare
affordable for all women giving them their glow back! KOA LIFE is now selling
at major retailers like Target, Macy's, Amazon, Urban Outfitters, IPSY, FLIP,
and more.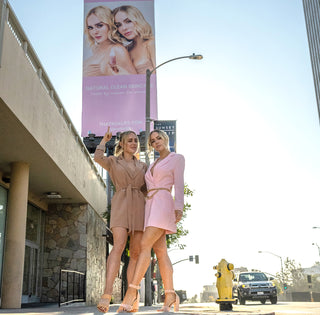 Skincare Gurus
Leading the Consious Beauty Movement with natural skincare
Fashion Mavens
Designers of apparel brands NAVEN & nbd x NAVEN with Revolve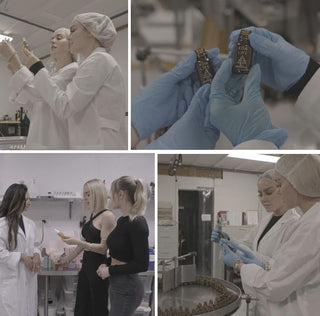 Our Mission
Create a community of empowered women who are strong mind & body. We believe beauty is strength; strong healthy skin & an empowered mindset. KOA means Warrior in Hawaiian and we're building a community of women who step into the world as beauty warriors.
Our Commitment
We're committed to using only top-quality plant-derived ingredients that are backed by science to heal the skin. Our formulas are vegan, sulfate, paraben, and cruelty-free.
Our Legacy
Empowering teen girls in low-income areas & third world countries to create a future where they thrive through our partnership with the Girl Fund. We donate partial proceeds of each sale to this amazing organization that supports projects in education, healthcare, job skill training, and legal aid.